Careers at Merit Software
We are always looking for great people who can bring new points of view and life experiences to our team
Why work for Merit Software?
Merit Software is the market leader, with over 20 years of experience in developing payroll and billing software solutions and online applications for the recruitment and contractor industry.
Situated in the beautiful Pembrokeshire National Park, Merit provides a stimulating and professional environment for individuals looking to benefit from a progressive career in the software development industry.
We are always looking for the right individuals to be part of our team. If you feel that you can contribute and work as part of an ever-growing team, please apply below.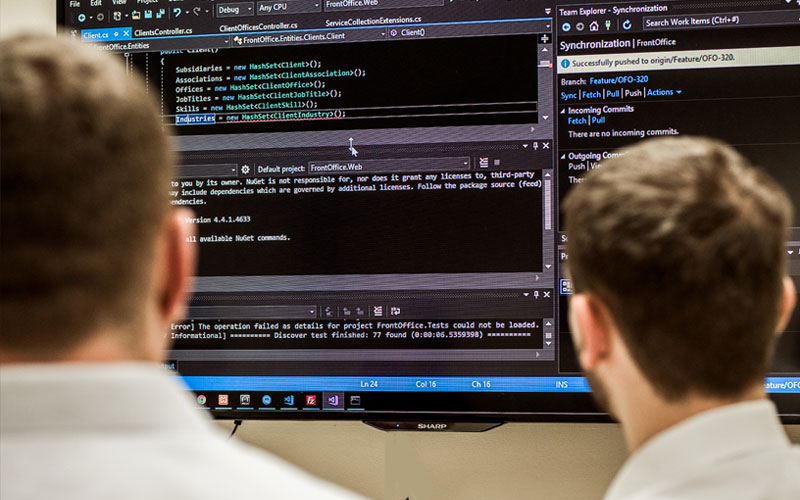 Current Vacancies
Merit Software is an equal opportunities employer, please see below for open vacancies:
Job Description
Merit Software aims to provide the highest level of support to the company's growing client base and to help us do that, we are looking for great candidates to expand our support team.
Essential Skills
   have excellent communication skills
   demonstrate a clear customer service ethos
   enjoy working in a challenging and demanding role
   have excellent analytical skills
   be able to demonstrate a genuine passion for IT
   have excellent logical problem-solving skills
   be keen to learn and progress
   enjoy working as part of a busy team
Desirable
   payroll experience or ITSM knowledge would be advantageous
Duties and responsibilities will include:
   answering customer calls in a timely manner
   gathering as much information as possible from the customer
   record issues into the online call logging system
   search call log for client issues to provide updates
   investigate issues and provide solutions
   provide training for users
   escalate calls where required
   provide payroll and technical advice
   remote connect securely to client systems
   communicate solutions to the customer
   manage and prioritise calls based on SLA (Service Level Agreements)
   ad hoc duties as required
   leave cover for other staff
A competitive salary will be offered with additional rewards for exceptional performance.
Experience of working in an IT environment will also be advantageous but not essential as full training in our systems, data/information security and job-related training will be provided. If you do not have this experience please include evidence of your passion for IT, or IT skills in your covering letter. Please note that you will be required to undertake a skills test at our offices as part of the interview process.
Merit Software is an equal opportunities employer.
Apply for this position
We are always looking for the right individuals who can add to our professional team. Click below to submit your details.
"It is noticeable that Merit is looking to the future of the company and its staff and want to bring them forward together"
"Merit present a welcoming atmosphere for staff, offering small extras which make a difference"