Merit Software Home
Powering the UK's temporary payroll

Providing market-leading recruitment & umbrella payroll software for 22 years, paying over two million workers annually.
Specialists in Payroll and Invoicing solutions for Temporary Recruitment Agencies and Umbrella Companies
Our payroll software is compliant with GDPR, AWR, RTI as well as Off-Payroll in the Public Sector (IR35), and manages the Apprenticeship Levy and Pensions Auto-Enrolment. All our software and SaaS products are specifically designed to save you time and money, reduce your carbon footprint and improve your operational efficiency.
Regardless of the size of your operation, we can provide your company with a tailored package of software and support – and our award winning customer service team are here to help you every step of the way.
Our Market-Leading Payroll & Billing Software
Featured Download
Launch Success! How to avoid common pitfalls and problems in implementing new payroll software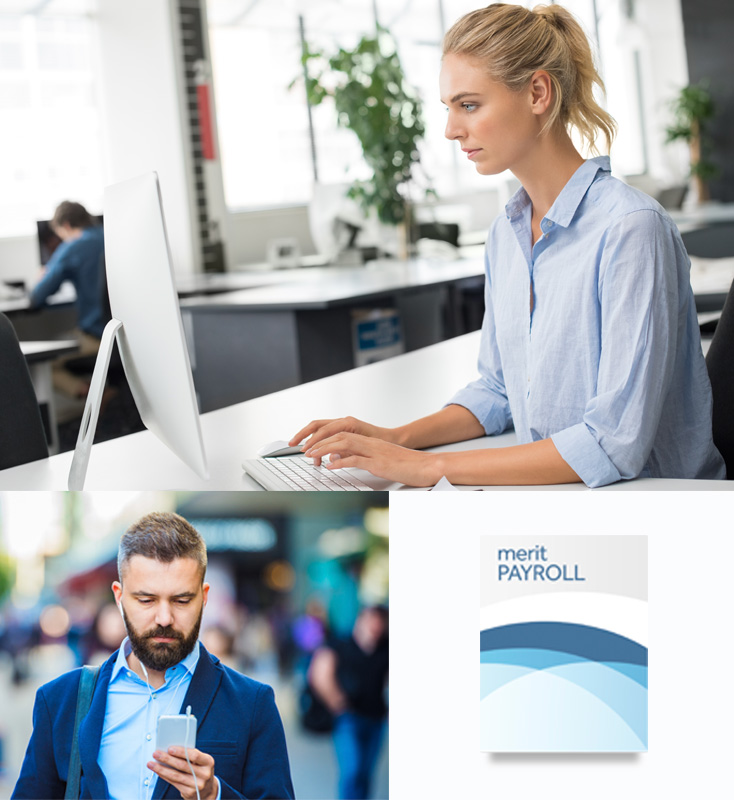 Scalability
Suitable for all companies from large corporate organisations to small start-ups, the beauty of Merit software is that it will meet your company's needs as your business grows and prospers. Many of our customers come to us from other suppliers who offer a fantastic headline price, but then charge you heavily for growing your business.
Flexibility
Merit software is designed to neatly integrate with your existing systems. We have an active app store which allows you to seamlessly link with a large number of external systems, front office and accountancy software packages. Data entered into other software packages need not be re-keyed, making efficient use of time and preventing errors.
Reliability
At Merit Software, we have built a talented and committed team, who understand the recruitment market. Our experienced consultants have a long track record with us and within the industry as a whole. We know the pressures our customers are under and our dedicated after-sales support team genuinely care about keeping things running smoothly for you.
Affordability
Our software and services are sensibly priced in the recruitment marketplace. Our product prices are based on the size of your project to include the numbers of concurrent users and the general complexity of your particular installation.
"The Merit team demonstrated excellent knowledge."
"I have found Merit Software's after sales support to be excellent; I know if go to them with an issue I will get a prompt answer."
"We were looking for scalability but got so much more".