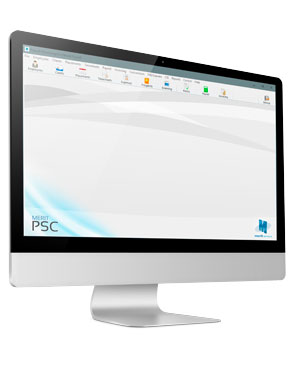 The Merit PSC Module has evolved over many years and incorporates many features requested by customers or mandated by changes to legislation.
It is Merit Software's policy to include standard compliance with new legislation as a non-chargeable upgrade provided that a support agreement is in place.
The module supports Flat Rate VAT schemes, flexible fee and margin options, calculation of corporation tax on profit and net dividend as well as monthly HMRC liability reports.
The software is fully compliant with Intermediaries Reporting, Agency Workers Regulations (AWR) legislation and has been awarded recognition by HMRC for its Real Time Information (RTI) compliance. Pensions Auto Enrolment is also supported with an optional module to manage the auto enrolment process and interface directly with a selection of pension providers chosen by your PSC customers.