Terrifying tales of shock and horror are a common thing around Halloween, but after 25 years in the payroll software industry we've seen every type of payroll fright you can imagine.
From vanishing spreadsheets full of timesheet data, to incorrect imports from external systems that have added an extra zero where it doesn't belong, recruitment agencies and umbrella companies often share their frightful experiences with us when looking for a new payroll software partner.
So join us around the campfire with a few marshmallows as we recall some of the most common payroll horrors we've seen…
"I'm scared to close my eyes. I'm scared to open them!" – The Blair Witch Project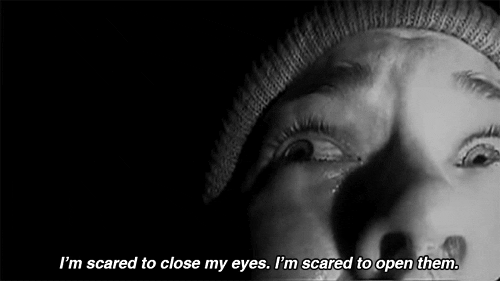 Many payroll teams have known the horror of sitting in front of their software, unsure of what it will do next or if it's capable of handling a complex requirement, whilst daring not to look away in case something goes horribly wrong.
Consistency is key when it comes to processing payroll and the terror of uncertainty is far too common for many companies.
We keep the process simple, and can show you it from start to finish in a quick and easy demo.
That way, when you partner with us, you're sure our software can do everything you need each and every time, without any worry or uncertainty.
We make sure our payroll software does the heavy lifting, always, so you don't feel lost in the woods.
"We're gonna need a bigger boat." – Jaws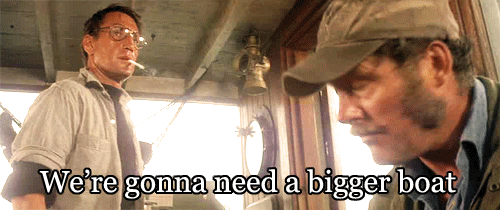 Growth should be celebrated and enjoyed, but for many it's a chilling prospect that often ends up costing you a lot more than you bargained for when you have the wrong payroll software.
Lured in by promises of no set up fees and just paying by the worker or timesheet, these costs soon become pretty scary when you add many more workers to your payroll, or those fees for each timesheet horrifyingly go up out of the blue.
Most frightful of all, these companies usually lock you into multi-year contracts, which can potentially eat into your growth for a long time after they smell blood in the water.
At Merit, we scale with your business, so whether you have 100, 10,000 or 100,000 workers on the books, you'll know exactly what you'll be paying every month, and we'll always support your growth rather than hinder it.

With us it really is safe to go back into the water.
"Nobody trusts anybody now… and we're all very tired." – The Thing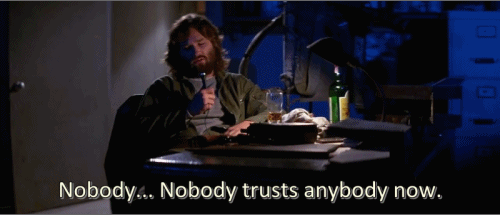 It's fair to say that the payroll industry has had its fair share of villains over the years and trust can be a hard thing to come by.
Broken promises and misleading sales tactics are frighteningly common, and these two-faced monsters come in all shapes and sizes.
We position ourselves as your software partner, not your software supplier, which means when you purchase our software we're both entering a long-term business relationship with each other.
We're straight talking, deliver on our promises, and only consider our job complete when you're happy.
Our bulletproof reputation, built on decades of hard work, has been achieved with this honesty and transparency.
"All work and no play makes Jack a dull boy." – The Shining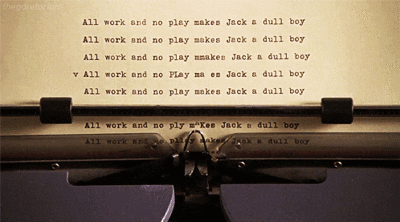 Processing payroll is complex but it shouldn't consume your every waking moment. Too often have we spoken to recruitment agencies and umbrella companies whose payroll teams pull early starts and late nights as standard.
The combination of our iMerit Portal and payroll software makes processing payroll a quick, streamlined process, that leaves you time to focus on other areas of the business, and gives your staff a healthier work/life balance.
We believe your team should never have to work late into the night and have that scary walk home alone.
Before you even begin using our software you will receive full training on the best practices and methods, so you'll be hitting the ground running from day one.
"If the apocalypse comes, beep me." – Buffy The Vampire Slayer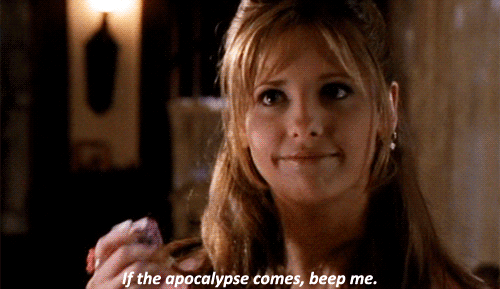 At some point during your payroll process, something will eventually go wrong and you'll want to talk to someone for advice and support.
Unfortunately, a lot of companies struggle to get prompt and accurate responses from their payroll software supplier, which only makes a bad situation worse as you are left feeling like the Invisible Man.
That's why our dedicated support team is at the heart of our business. Based in our UK office, they're just a call or email away from you every Monday – Friday, 9am – 5:30pm. Our team of payroll problem 'slayers' are dedicated to helping you and we genuinely care about any customer with a problem.
With no timezone differences, language barriers or long waiting times, we're always here to guide you through the darkest of days and show you the light at the end of the tunnel.
"This is Ripley, last survivor of the Nostromo, signing off." – Alien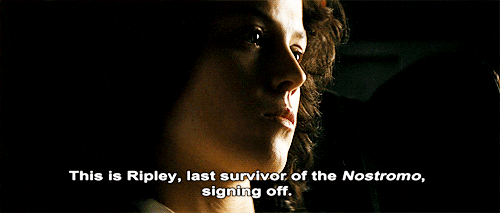 If you're stuck in a horror story with your payroll software, we're here to chat.
With over 25 years of experience in the recruitment and umbrella payroll markets, we know the tailored approach is the key to running a successful payroll.
With cloud or on-premises options available, we can get you up and running in no time at all, so switching to us is always painless.